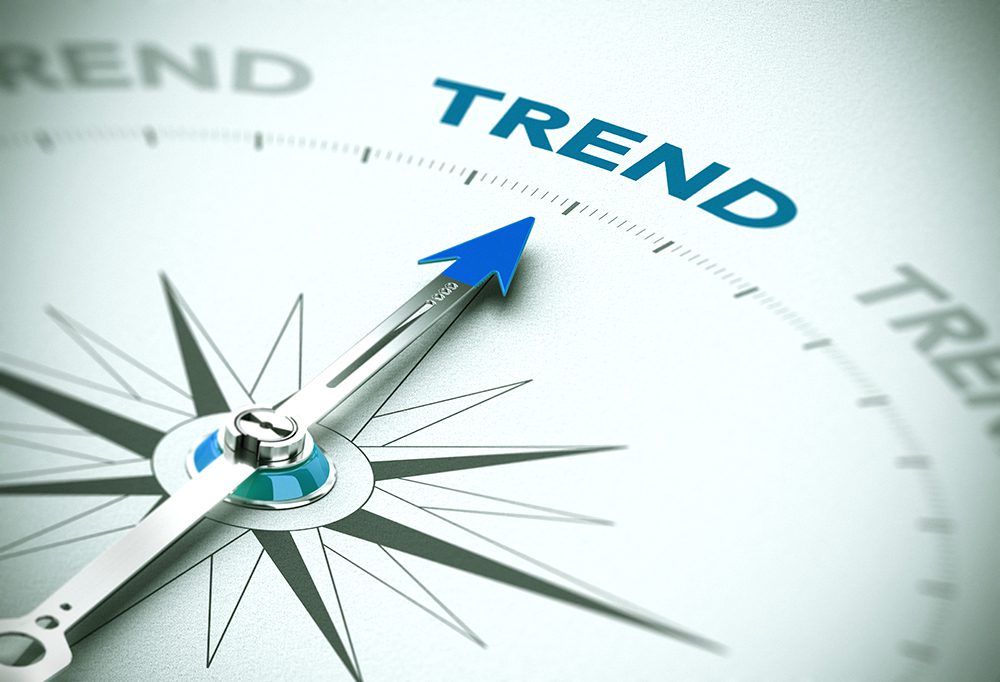 Benefits professionals have no doubt always believed their contributions were crucial to the overall success of their employers. But that's perhaps never been truer than it is today.

As we begin a new decade with an historically tight job market—the U.S. Labor Department reports the current unemployment rate at just 3.5 percent, the lowest figure in a decade, and among the lowest in the last 50 years— the importance of successful employee recruitment and retention is at an all-time high. And the success of your benefits plan—which represents one-third of annual company spending—can make or break employee satisfaction, which in turn drives morale and translates directly to employee retention and attraction.
Some Trends for 2020
As the new year's open enrollment period kicks off, we've identified some important marketplace trends that are impacting benefits decisions.

Increased Out-of-Pocket Expenses and/or Premiums
Employers expect the total cost of health benefits covering employees and their dependents to rise by 5 percent in 2020—even after employers take cost-control steps—to an average of $15,375, including premiums and out-of-pocket costs.

Changes in Plan Design
The Society for Human Resource Management recently reported that in 2018, 39 percent of employers offered only high-deductible health plans (HDHP). Next year, however, only 25 percent will offer an HDHP as the only option. Meanwhile, tax-advantaged health reimbursement accounts are growing in popularity, as are narrow networks and contracts negotiated directly with providers for bundled pricing treatment options.

Greater Use of Transparence Tools
More than three-quarters of large employers (78 percent) plan to offer medical-decision support tools. These allow medical specialists to evaluate the appropriateness of a diagnosis based on a patient's submitted records, and in some cases second opinions can advise whether a less-invasive, alternative treatment is available. Seventy-three percent will offer virtual solutions to help with claims assistance. About 60 percent will offer full-service, high-touch concierge programs that help employees navigate the health care system, reflecting the need to simplify the consumer experience.

Telehealth
A desire for the convenience associated with access to virtual care continues to grow in popularity. Visits now include mental health offerings. Whether these contracts are directly with telehealth providers or included with carrier or third party administration fees, one could argue these services are a must-have for 2020. Digital solutions for musculoskeletal care management, prenatal care and coaching, sleep management, diabetes management, and cardiac care management show the greatest potential for growth over the next several years.
Wellness Programs Getting a Harder Look
It's been well-documented that too few wellness plans drive measurable results, in the form of higher productivity and/or lower health care expenditures. Successful wellness programs are designed so that the incentives drive results, and are not merely built around fads. And these programs cannot be imposed on employees. Successful wellness programs are a team effort, not a dictatorship.

Popular Employee Perks
Finally, there are some increasingly popular perks. They include:
Reimbursements for gym memberships. This helps create a healthy culture. We recommend that you make this part of your wellness program.
Financial assistance, including student loan repayment programs. They continue to gain popularity, and help attract and retain debt-challenged employees.
Identity theft protection. With identity theft on the rise, employer-sponsored programs offer employees the chance to sign up directly with vendors, but at discounted group rates.
Pay Attention to the Numbers and Audit Results
It's never been more important to study the numbers. Pulling together data and reporting to illustrate any trends or changes to your group enrollment is an important part of a post-open enrollment review. Not only is this information important when it comes to budgeting, but it also helps identify areas in which annual communication campaigns and initiatives may need more attention. Those might include preventive and/or incentive programs.
Benefits managers notoriously tend to wear many hats, and benefit audits frequently fall to the bottom of their to-do list. But catching benefits discrepancies early can prevent disasters later. The time it takes to conduct a periodic audit is time well spent.
How did your most recent open enrollment period go? What tools are you and your broker partner using to help you measure success? If you're ready to consider those and other related issues more seriously, Armada Risk Partners would be happy to help.